Escape to the breathtaking beauty of Fiji
Escape to the breathtaking beauty of Fiji, an archipelago of over 300 tropical islands in the South Pacific. Fiji is renowned as the "Soft Coral Capital of the World," with crystal clear waters teeming with colorful fish and an abundance of coral species. But the island nation's beauty extends beyond just its waters – it is also home to lush rainforests, white sandy beaches, and towering peaks.
Experience the warmth and hospitality of the Fijian people, a friendly and welcoming melting pot of Polynesian, Melanesian, and European cultures. Immerse yourself in their traditional customs, such as visiting a traditional village, participating in a kava ceremony, or trying your hand at a Fijian dance.
Travel to Fiji with us for a luxurious and rejuvenating vacation, surrounded by the stunning natural beauty of this tropical paradise. Relax and unwind as you indulge in the serenity and seclusion of this remote destination.
We have partnerships with many accommodations and resorts and would like to feature the following for this destination:
Laucala Island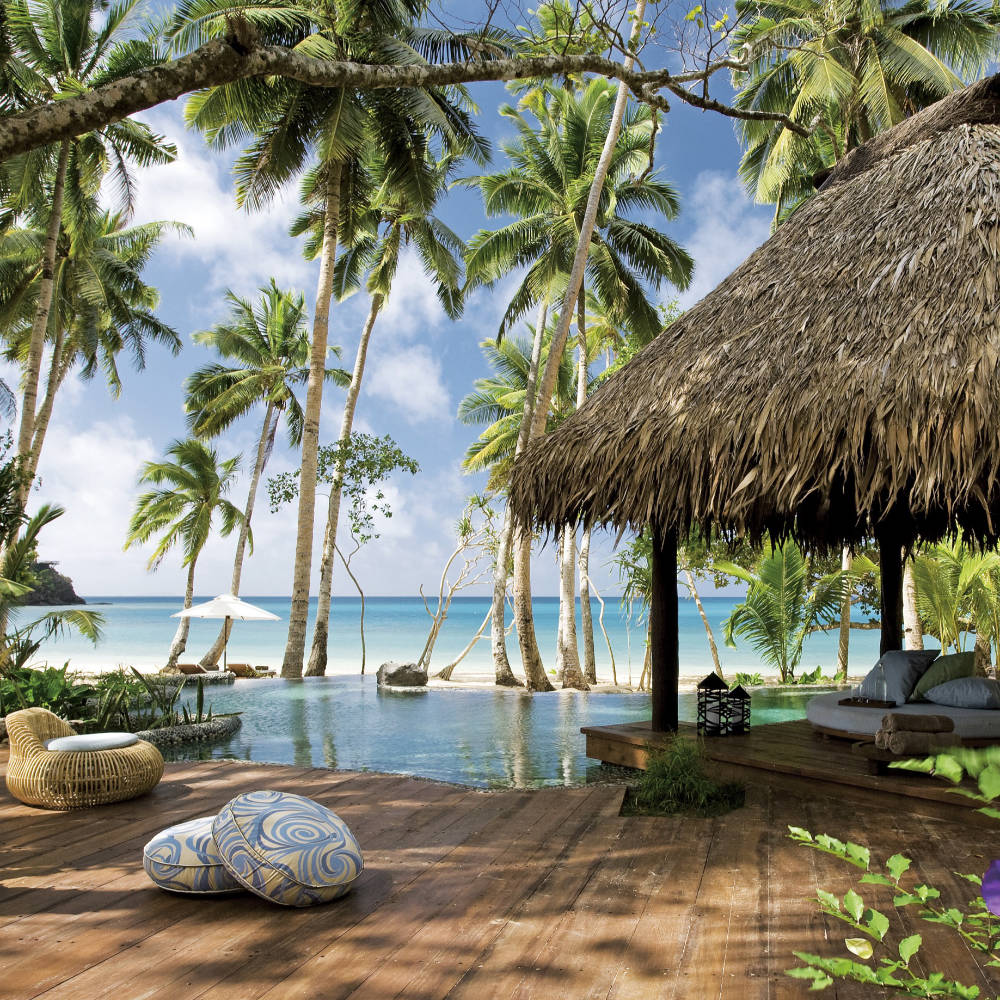 COMO Laucala Island Resort
Escape to the ultimate luxury destination at the private paradise COMO Laucala Island, located in the remote corner of Melanesia, Fiji.
View more