Maldives
Exciting Maldives' holidays: white sandy beaches and breathtaking lagoons in a paradise on earth!
Have you ever been to the Indian Ocean? People who like marine landscapes, wildlife, and relaxing venues are in love with this area. In the middle of this ocean, you'll find a special archipelago made of 26 atolls with a huge extension – 870 km covering the equatorial area. It's the Maldivian archipelago, a "jewelry necklace", and you'll spend here some of the most exciting vacations of your life.
Located south of Sri Lanka in the Indian Ocean, the Maldives boasts crystal clear turquoise waters and white sandy beaches. If it's not enough, the excitement here means also forests, lagoons, endless sunshine, and some of the most dazzling coral reefs left on the planet.
Is the Maldives safe to travel alone? Of course, here the locals are among the world's friendliest and earnest people. Is that enough to start thinking of the Maldives as your next exciting dreamy holiday?
When to go: the best months to visit the Maldives
So, the initial question may be a little different. What's the best place in the Indian Ocean? And what's the name of the sea between India and Maldives? It's the Laccadive Sea, a unique part of the Indian Ocean that enjoys bright sunshine all year round. The ideal time window for a holiday here is Q1, between January and April. During these months, the sea has a perfect, warm temperature, between 25 °C and 28 °C.
Voyemo Team: Maldives holiday specialists!
Thanks to our deep-rooted local knowledge and expertise Voyemo will lead you to the heart of these stunning islands.
The Maldives archipelago comprises over a thousand coral islands, each surrounded by crystal-blue lagoons. Islands are grouped in a double chain of 27 atolls and spread over roughly 90,000 square kilometers.
Approximately 200 islands are inhabited and of these more than half are resorts. This amazing part of the world is the perfect place to make your dreams come true – enjoy a relaxing beach holiday or a luxury honeymoon you'll never forget!
Renowned for their impressive natural environment, the Maldives are populated by 200 species of coral, turtles, and 300 species offish, including an array of reef fish, stingrays, and friendly sharks. This is an exciting destination to enjoy deep-sea diving, snorkeling, and a variety of watersports!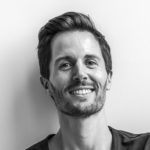 Experience the dreamlike Maldives with Voyemo
Can't wait to feel the energy of these islands, the fine sand between your toes and the crystal clear water on your skin?
Contact us today and we will plan your unforgettable Maldives experience for you!
How to choose where to stay in the Maldives
The accommodations offered by Voyemo in the Maldives are numerous and located on different islands of the archipelago. The main advantage of a holiday in the Maldives is related to the possibility of spending your days safely in bungalows on stilts directly in or at the sea, far from the chaos of crowded beaches, in total harmony with nature. We can find for you the best Maldives rooms on stilts or even hotels on stilts.
Apart from services related to Maldives flights and accommodation, we can take care of everything needed. Means of transportation, experiences, restaurants, amenities, routes, events attending and much more. Just contact us to have a full-spectrum of the possibilities.
What to do in Maldives: experiences and activities
There's something 99% of tourists coming here like most of all. The pristine white sand Maldivian beaches have no equal all around the globe. These 26 atolls rely on a massive underwater mountain range creating a unique environment where you can find beautiful and rare plants and animals. 26 atolls made up of more than 1,100 coral islands and sandbanks.
So, don't ask what's the best island. While thinking about your next exciting Maldives holidays you can focus on the accommodations that most fit your needs and dreams, as well as on the activities you can enjoy. Here at Voyemo, we have Maldives holiday specialists you can count on.
Scheduling your activities
Your arrival is in Malé, on the atoll of Kaafu. You will certainly reach your accommodation by seaplane or boat. During your stay, there's a lot of activities you can enjoy – Voyemo is here to help you organize and schedule everything. Let's see a list of unique Maldivian experiences Voyemo has selected for you!
Sunbathe in the middle of the lagoons to experience the perfect tranquillity of the atolls.
Have a special breakfast in the pool with energy-giving fruits in your white sands resort.
Enjoy a romantic sunset cruise on a typical Maldivian boat called dhoni.
Be active! Meet new friends while snorkeling, kitesurfing, windsurfing.
Learn to dive in the wonderful seabed of Baa, Ari, Fuvahmulah, or Vaavu Atoll.
Head to Rasdhoo to swim with the nurse sharks or dive to meet the giant whale shark.
Visit the most exciting Maldivian natural parks located in the southernmost part of the archipelago.
Get in touch with a local guide to go hiking, bicycling, and experience mangrove canoe tours.
Enjoy the colors of the Maldives attending a photography course with a professional.
Meet the Maldivian reef mantas and swim with them.
Book with Voyemo and experience a fantastic getaway
Voyemo's Maldives accommodations from our wonderful partners Four Seasons, COMO and Cora Cora are located on various private islands throughout the archipelago. Close relationships with our premium partners allow us to offer you exclusive best rates and special amenities. We also organise your transfers by speedboat or seaplane. Depending on your booking category or length of stay, transfers may even be included in the price!
With Voyemo you will experience an amazing, relaxing holiday in airy villas on or above the sea, away from the chaos of crowded beaches, in complete harmony with nature.