Oman
Experience Omani life through scents, flavours, sounds and emotions
Are you ready for an adventure that will take you to the heart of the Arabian Peninsula? Do not look for packages or all-inclusive Oman holidays! If you want to experience something unique, follow the path of  Voyemo.
Embark on an unforgettable Oman vacation and immerse yourself in the beauty of this enchanting Arabian destination. From the rugged grandeur of the Hajar Mountains to the pristine beaches along the Omani coastline, this is a journey that promises a perfect blend of culture, nature, and luxury.
Oman, a land of contrasts and natural wonders, will leave you spellbound. And with the help of Voyemo's bespoke travel design options, you can make the most of your time in Oman, creating a personalized itinerary that will showcase the very best of this fascinating country.
Firstly, let's start with the basics: the pronunciation of Oman. It's "oh-man," and once you've got that down, you're ready to explore this beautiful land. From the vibrant cities like Muscat and Seeb, to the stunning mountains that rise up from the desert. Muscat, the capital, is a vibrant city with a rich history and plenty of things to see and do. Seeb, located just outside of Muscat, is a quieter city that is perfect for those seeking a more relaxed atmosphere.
Oman, creating your holidays wishlist
Here towns retain their traditional charms and Bedouin values remain at the heart of an Omani welcome. Oman travel offers the opportunity to indulge in natural beauty, spectacular mountains, wind-blown deserts and a pristine coastline. The perfect choice for those who like the contemporary aspects of the Arab world and, at once, enjoy admiring ancient cultural vestiges.
Oman is a country filled with warm, friendly people, historical fortresses and colorful palaces, all immersed in a magical mountain scenery.
On the coastline there are sea turtle reserves, crystal blue waters and quaint villages. If you head to the South of the city of Salalah, you will find lush green landscape, powdery white-sand beaches and the magical Frankincense trail, an ancient trading link to Zanzibar. The coastline to the North will lead you to beautiful lagoons and stunning resorts.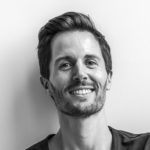 Your Voyemo Advantage
Embark on a voyage of discovery with Voyemo, where every moment becomes a cherished memory. Let us create the perfect holiday experience for you, tailored to your unique desires and tastes. Let the magic of this destination capture your spirit.
Experience traditional Omani life
Experience Omani life by exploring the traditional Omani houses that can be found in many towns and villages. These beautiful structures are a testament to the country's rich history and culture, and will give you a glimpse into what life was like in Oman centuries ago.
Of course, no trip to Oman would be complete without sampling some of the delicious Omani food. From the fragrant spices used in traditional dishes like shuwa and machboos, to the sweet treats like halwa and luqaimat, there is something for every taste bud.
For those seeking adventure and natural beauty, Oman has plenty to offer. The Rustaq waterfall, located in the foothills of the Hajar Mountains, is a breathtaking sight that will leave you feeling rejuvenated and refreshed. And the Oman beaches are some of the most beautiful in the world, with crystal clear waters and soft sand that will make you never want to leave.
So what are you waiting for? Book your trip to Oman today! With Voyemo bespoke travel design options, you can create a trip that is tailored to your interests and preferences, ensuring that you make the most of your time in Oman.