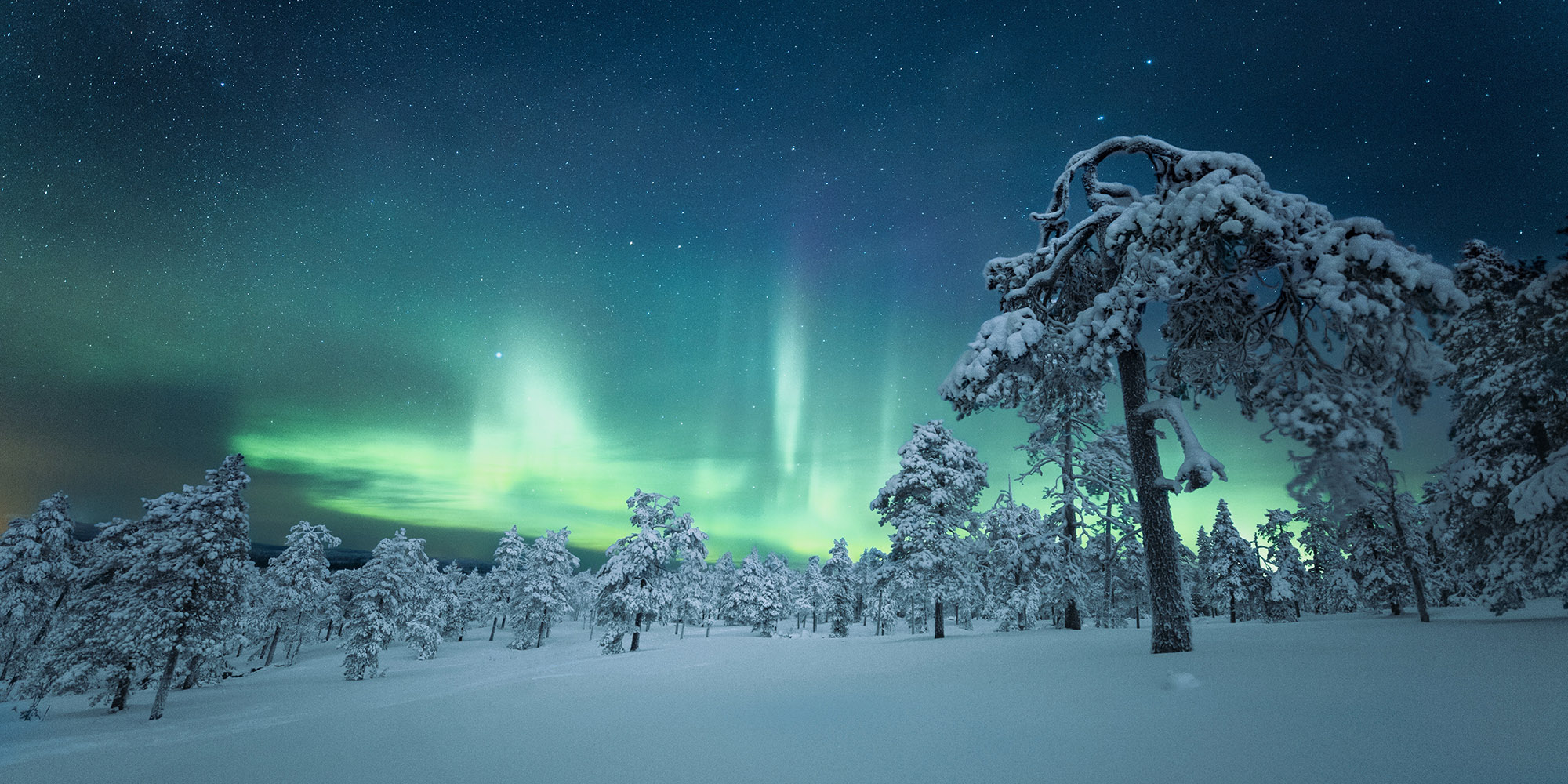 Finland
Untouched nature, thousands of lakes and the greatest spectacles in the sky
The nordic country of a thousand lakes with it's charming capital Helsinki, vast scapes of unspoiled nature and an Arctic region where Northern Lights and the Midnight Sun will let you hold your breath in awe. In wintry crystal clear night skies, the colored spectacle above you, the warmth of the traditional sauna around you and the snow below your feet will challenge your senses, guaranteeing the making of wonderful memories. During long bright days in the warmer summer months you can relax while swimming in or fishing and barbecuing at the lake.
Experience the Finnish Culture with Voyemo
Although there are no polar bears in Finland, the country has an abundance of wildlife and unique activities for solo travelers and small groups. Finland is known for its vast forests, thousands of lakes, the Northern Lights, and the Midnight Sun. Spend your days exploring Finnish Lakeland by canoe or kayak, viewing the Aurora Borealis, hiking through pristine nature, and learning about Sámi culture. Visit the vibrant capital Helsinki, with its mix of modern and classic architecture. Unwind in theTraditional wood-fired saunas offer relaxation.
Planning a trip to Finland is easy with Voyemo's bespoke travel services. We will arrange all the details so you can focus on experiencing Finnish culture. Travel easily between destinations by train or domestic flights with our booking service. Stay in design hotels in cities and wilderness cabins when exploring Finland's great outdoors. Learn about Finnish history and art in museums. Sample innovative new Nordic cuisine. Meet welcoming locals who share the Finnish values of equality, nature, and quietness.