Dreaming between desert and sky, modernity and mysticism
The United Arab Emirates is best known for the dazzling, yet hypermodern and traditional Dubai and its skyscrapers, palm-shaped islands and vast desert landscapes. North of Dubai, Sharjah is the UAE's arts and heritage center, while Ras Al Khaimah is all about the beach.
Abu Dhabi, the capital of the UAE, is a cultural center and a very popular vacation destination.
The magical silence of the gently gliding dunes in the Rub Al Khali (Empty Quarter) desert will give you an unforgettable experience.
The eastern part of the UAE in the Hajar Mountains provides a very different and tranquil atmosphere – in contrast to the kaleidoscopic, science fiction-like modern Dubai and Abu Dhabi.
We have partnerships with many accommodations and resorts and would like to feature the following for this destination:
Dubai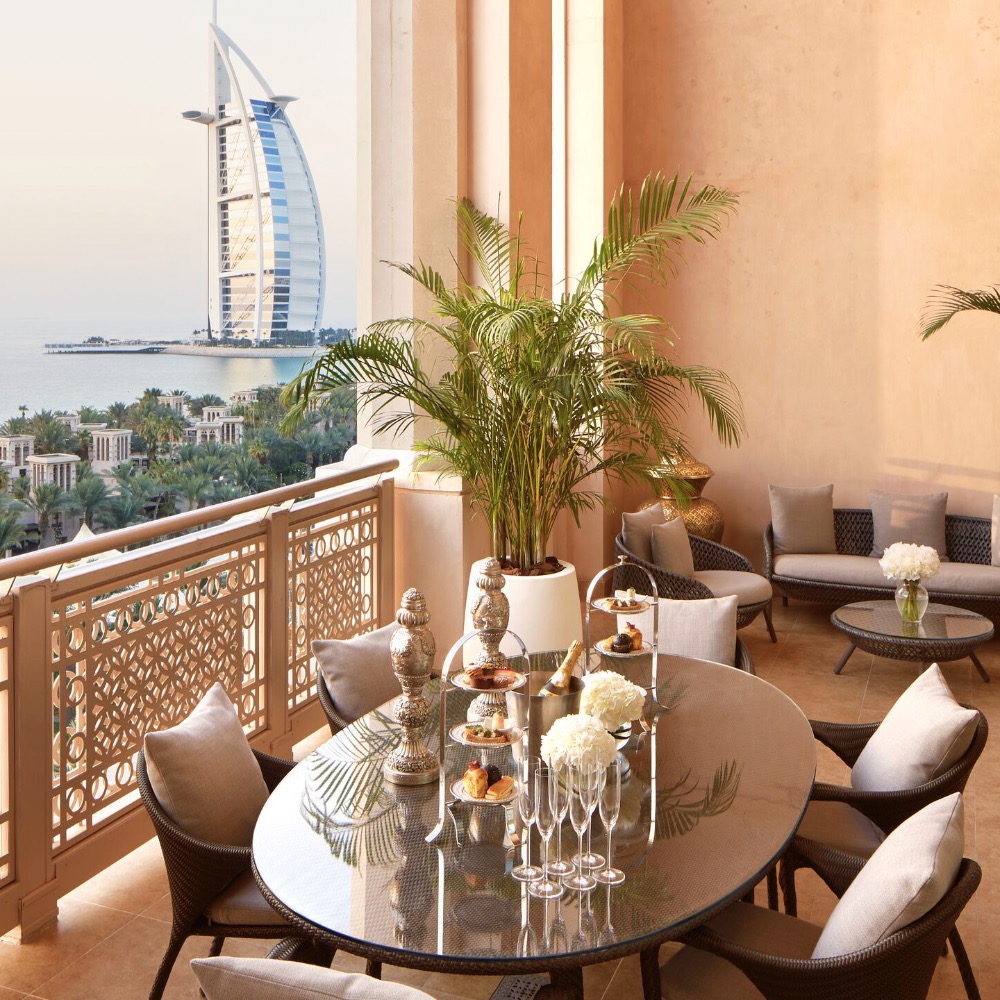 Madinat Jumeirah Al Qasr
Experience a truly royal stay at the Jumeirah Al Qasr in traditional Arabian style with breathtaking views of the sea and the resort with many attractions.
View more