India
Where spirituality and tradition encounter style and vibrant modernity
With its sumptuous mix of traditions, spiritual beliefs, festivals, architecture and landscapes, India will leave memories you will treasure and cherish long after your journey.
India's landscapes are as varied as its cultural traditions. From the snow-dusted peaks of the Himalaya to the sun-splashed beaches of Kerala and the tropical south the country boasts a bounty of outdoor attractions.
Indian cuisine, based on traditional preparation techniques and presentation styles, features an extensive array of flavours. From marinated meats and thalis (plate meals) to the simple splendour of vegetarian dishes regional recipes offer a vast range of flavors and aromas. Spirituality is the thread in India, from the mountains to the stunning shores. And then there are its festivals and celebrations all year round!
Ask our team: we will be delighted to create your unique Indian experience! Or read in more detail about India and what you will experience on a tour created by Voyemo:
Rich Cultural Heritage
India is home to one of the world's oldest civilizations, dating back over 5,000 years. Immerse yourself in its rich cultural heritage by exploring majestic palaces, awe-inspiring temples, and UNESCO World Heritage sites such as the iconic Taj Mahal. From the spiritual center of Varanasi to the regal palaces of Rajasthan and the historic ruins of Hampi, India offers a treasure trove of architectural marvels that will leave you in awe.
Spiritual Awakening
With a plethora of religious beliefs coexisting harmoniously, India is a sacred haven for spiritual seekers. Experience the blissful chants at the banks of the Ganges in Varanasi or seek inner peace in the serene ashrams of Rishikesh. Witness the grand festivities of Diwali, Holi, or Eid, immersing yourself in the vibrant tapestry of traditions and spirituality.
Breathtaking Landscape
From the snow-capped peaks of the Himalayas to the serene backwaters of Kerala and the golden sands of Goa, India's landscapes exude natural beauty that will leave you spellbound. Be it exploring the wildlife in the verdant national parks, trekking through picturesque valleys, or rejuvenating amidst scenic tea plantations, India offers a diverse range of experiences for nature lovers.
Culinary Delights
Indian cuisine is renowned worldwide for its flavorful spices and aromatic delicacies. Unleash your taste buds on a culinary adventure through street food stalls and fine dining restaurants, savoring delectable dishes such as butter chicken, biryani, masala dosa, and the ever-popular street food favorite, chaat. Delight in the mouthwatering array of flavors that will tantalize your senses and leave you craving for more.
Hospitality and Warmth
Indians are known for their hospitality and genuine warmth towards guests. Experience the true essence of Indian culture through interactions with the friendly locals who will welcome you with open arms and make you feel like a part of their extended family. Whether it's staying in a heritage hotel or opting for a home stay, allow the renowned Indian hospitality to enrich your travel experience.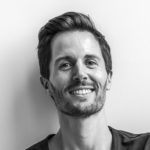 Your Voyemo Advantage
Embark on a voyage of discovery with Voyemo, where every moment becomes a cherished memory. Let us create the perfect holiday experience for you, tailored to your unique desires and tastes. Let the magic of this destination capture your spirit. Book with Voyemo and get the best rates from our amazing local partners that we have trusted and personally known for years. We guarantee preferential treatment and special attention to your every need before and during your bespoke travel experience!
Discover the Exquisite Charm of India with a Luxurious, Custom-Made Tour
Experience a holiday like no other with our meticulously crafted Luxury India Tours. From the tranquil beaches and vibrant spice markets of the East to the rustic charm of the villages, your journey through this jewel of a country promises to be filled with captivating memories.
Start your journey in the East of India, a region steeped in rich history and culture. Discover the breathtaking landscapes, from the tea gardens of Darjeeling to the sacred riverbanks of Varanasi. Immerse yourself in the local culture and language. Here you'll find a map of languages to be studied guiding your interactions with local communities.
Next, indulge in the spices of India. Embark on a culinary journey and explore the flavours of India, from the spicy biryanis of Hyderabad to the sweet delicacies of Kolkata. Learn to prepare a slice of India in a private cooking class, using locally sourced spices to recreate authentic Indian cuisine.
As part of our bespoke holidays to India, we offer a variety of activities to suit your interests. Enjoy the serenity of the beach resorts in India, or embark on a thrilling safari in India, taking you up close with the country's exotic wildlife.
Why not choose a luxurious cruise in India, allowing you to sail along the country's picturesque coastline or glide through the backwaters of Kerala. Explore India on the world map, as you move from one region to another, each with its unique charm and character.
Experience the Original India with a visit to the Indian villages. A tour through Village India offers a chance to witness the simple, captivating rural life, far from the hustle of the cities.
Book your luxury tour with Voyemo today and experience India like never before