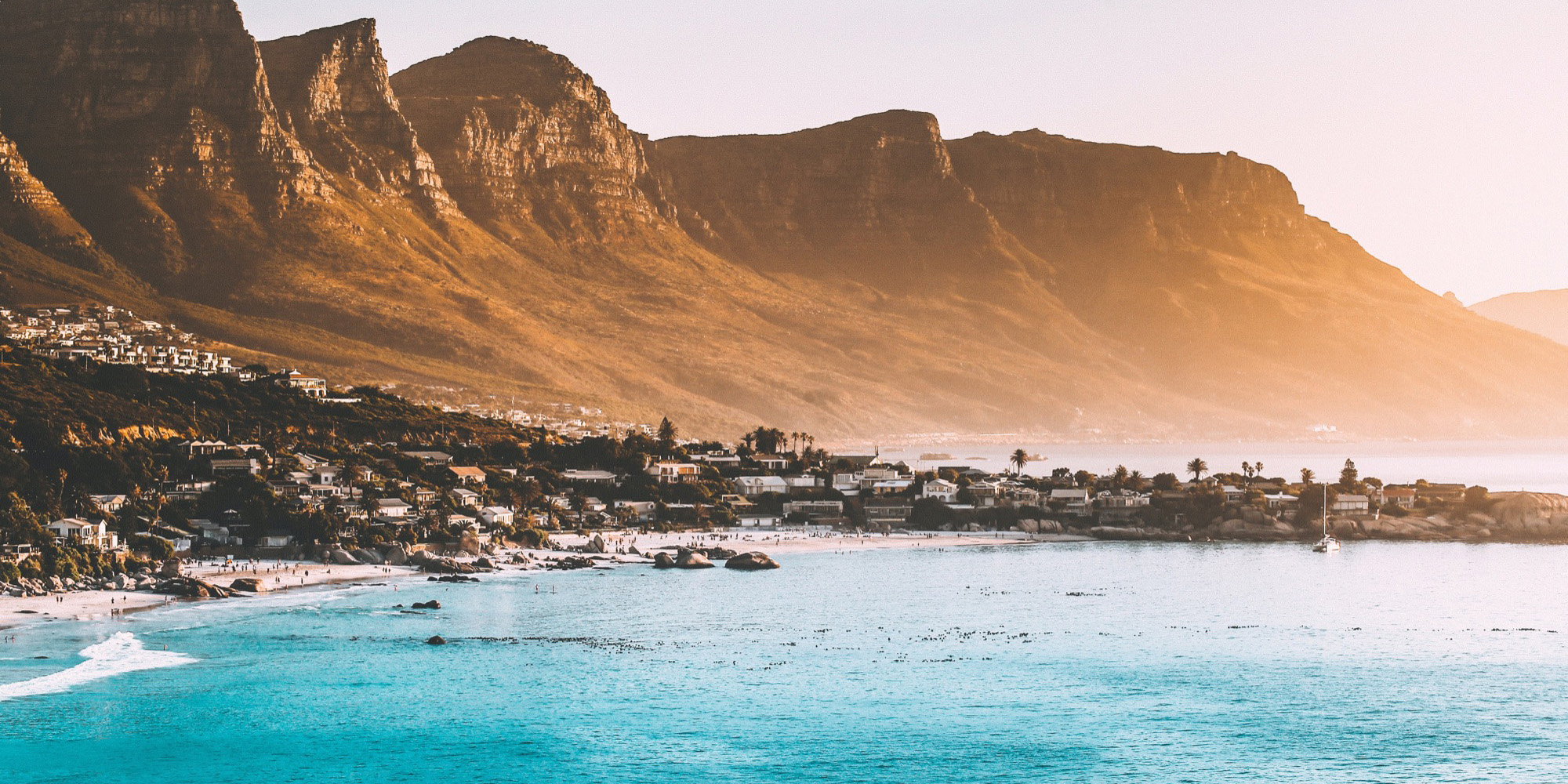 South Africa
What will your next luxury trip include?
Land of the "Big Five", Penguins, Endless Beaches and Welcoming People. What will your next luxury South Africa trip include? Bespoke vacations here provide an unrivalled enlightening and awe-inspiring experience! Thanks to its varied natural environment the country boasts an amazing diversity of animals and plant-life, and offers an incomparable range of experiences.
Many ask if South Africa safe to travel, and our answer always is yes, provided you are in the hands of a trusted Voyemo travel designer! Our local knowledge will lead you through South Africa's legendary scenic wonders, from Table Mountain to Blyde River Canyon, through mountains, forests and deserts. We'll show you Plettenberg Bay, a picturesque charming town with miles of pristine beaches, tranquil lagoons, clean rivers, indigenous forests and a dramatic rocky peninsula. And book the finest accommodation solutions for your bespoke vacation in South Africa.
Close to Cape Town, you can enjoy savoring some of the world's best wines in Stellenbosch's and Franschhoek's beautiful vineyards.
Voyemo: The Ultimate Travel Design Option for a Luxury South Africa Trip
When it comes to designing the perfect luxury South Africa trip, Voyemo is your go-to travel company. With years of experience and a team of experts who specialize in curating bespoke travel experiences, Voyemo offers a unique approach to travel that puts you at the center of the adventure.
We partner with the best luxury hotels in South Africa, ensuring you have access to world-class accommodations that cater to your every need. Whether you're looking for a cozy boutique hotel in Cape Town or a remote safari lodge in the heart of the bush, Voyemo has got a solution.
This country is home to some of the world's most spectacular wildlife, and Voyemo offers a range of safari experiences to get you up close and personal with the animals. From birding safaris in the Cape Winelands to luxury safari experiences. Voyemo recommends a stay at one of South Africa's top lodges, like the Singita Lebombo Lodge or the Ulusaba Private Game Reserve, that offer top-notch amenities, expert guides, and once-in-a-lifetime wildlife sightings.
Learn about a rich cultural heritage, from meeting with indigenous peoples like the San people to touring museums and cultural centers. Visit some of the best vineyards in the country to learn about the history of winemaking in South Africa.
When you book with us, you're getting the best travel experience. With a focus on luxury, culture, and adventure, Voyemo is the ultimate travel design option for your next South African getaway.