Land of the "Big Five", Penguins, Endless Beaches and Welcoming People
Bespoke vacations in South Africa and luxury accommodation in the western cape South Africa provide an unrivalled enlightening and awe-inspiring experience! Thanks to its varied natural environment the country boasts an amazing diversity of animals and plant-life, and offers an incomparable range of experiences.
Many ask if South Africa is safe to travel, and our answer always is yes, provided you are in the hands of a trusted Voyemo travel designer! Our local knowledge will lead you through South Africa's legendary scenic wonders, from Table Mountain to Blyde River Canyon, through mountains, forests and deserts. We'll show you Plettenberg Bay, a picturesque charming town with miles of pristine beaches, tranquil lagoons, clean rivers, indigenous forests and a dramatic rocky peninsula. And book the finest accommodation solutions for your bespoke vacation in South Africa.
Close to Cape Town, you can enjoy savoring some of the world's best wines in Stellenbosch and Franschhoek's beautiful vineyards.
Voyemo suggests unique itineraries and select accommodation options from Western Cape until Durban. Our team will be very glad to design an unforgettable experience in this fantastic country just for you.
We have partnerships with many South African properties and resorts and would like to present the following for:
Eastern Cape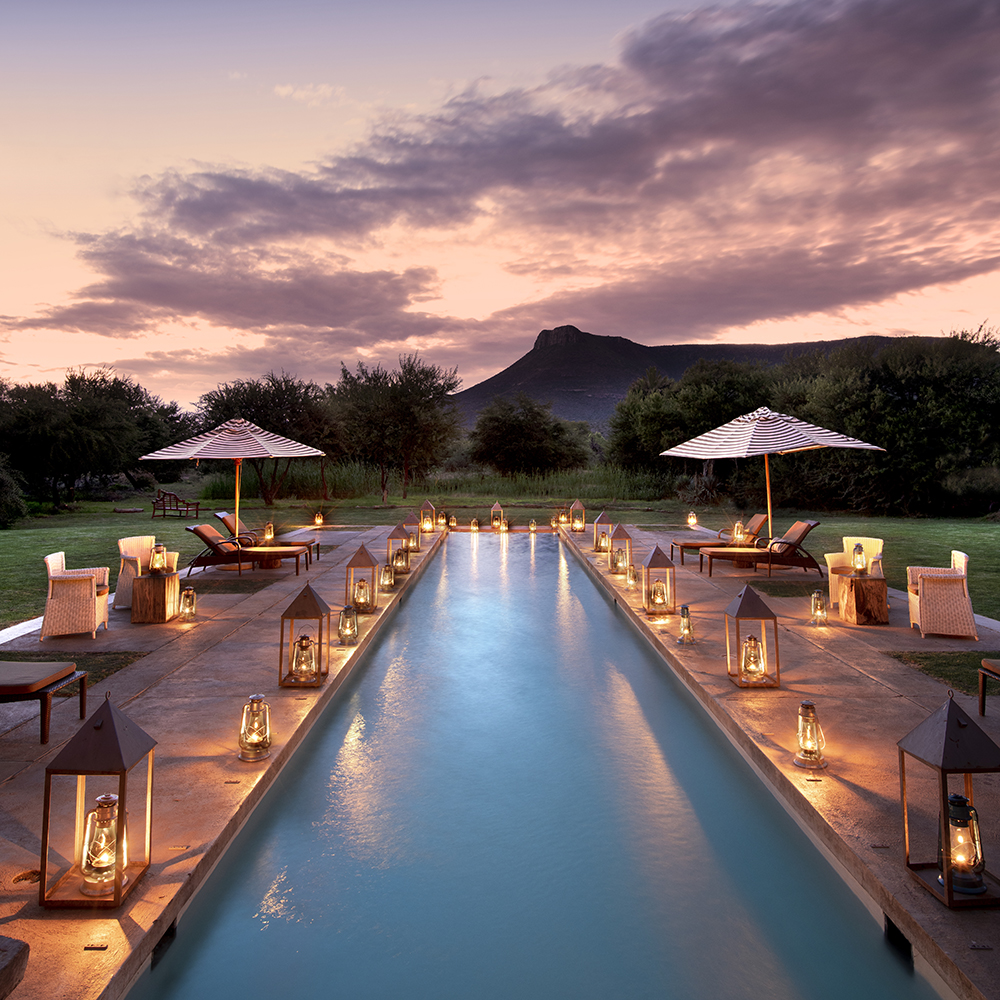 Samara Lodge
Samara is a long-term project, a lifelong project for the Tompkins family, and a project that will outlive us all. So bring your children, your parents, your friends, and help us to create something bigger than all of us.
View more