Samara Lodge
Breathtaking views, wildlife and African style
The name 'Karoo' comes from an ancient San word meaning 'Land of Great Thirst'. This semi-arid region at the heart of South Africa covers an area the size of Germany. Since time immemorial the Karoo has held a special place in the hearts of many South Africans, its stark and desolate beauty securing its place firmly in the pages of South African history books and novels.
Samara is a passionate conservation undertaking, started in 1997 by Mark and Sarah Tompkins. 67,000 acres of land have been restored over 20 years, and Samara is working with local stakeholders to create South Africa's 3rd largest protected area of 1.3 million acres in a Global Biodiversity Hotspot. This was the area that previously witnessed one of the world's largest migrations – when millions of springbok, wildebeest, eland and quagga, a now-extinct type of zebra, roamed these plains in search of new pastures. Herds of elephant moved through the verdant river systems, black rhino were so plentiful they were shot on sight, and the predators – Cape lion, leopard, cheetah, spotted hyena, even wild dog – accompanied the melee of prey species across this breathtaking landscape. Samara is an enterprise where every tourist dollar spent on ecotourism goes straight back into achieving our objectives.
In an area hitherto unknown to the South African public, let alone the international market, we have campaigned tirelessly to put the Great Karoo on the map. We see immense potential in the land and in the people of this region – potential that can only be realised when we all work together. In reaching our goals, we partner with like-minded universities, NGOs, governments, corporations and individuals – like you.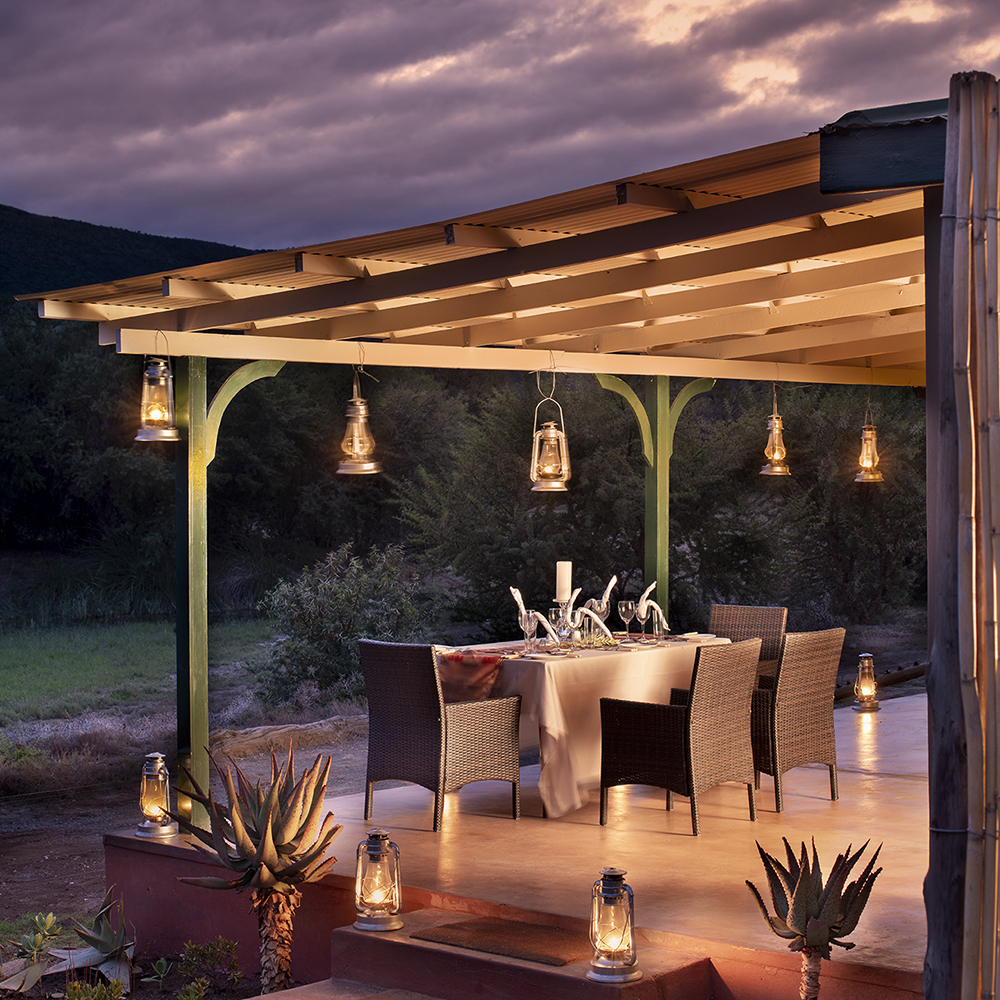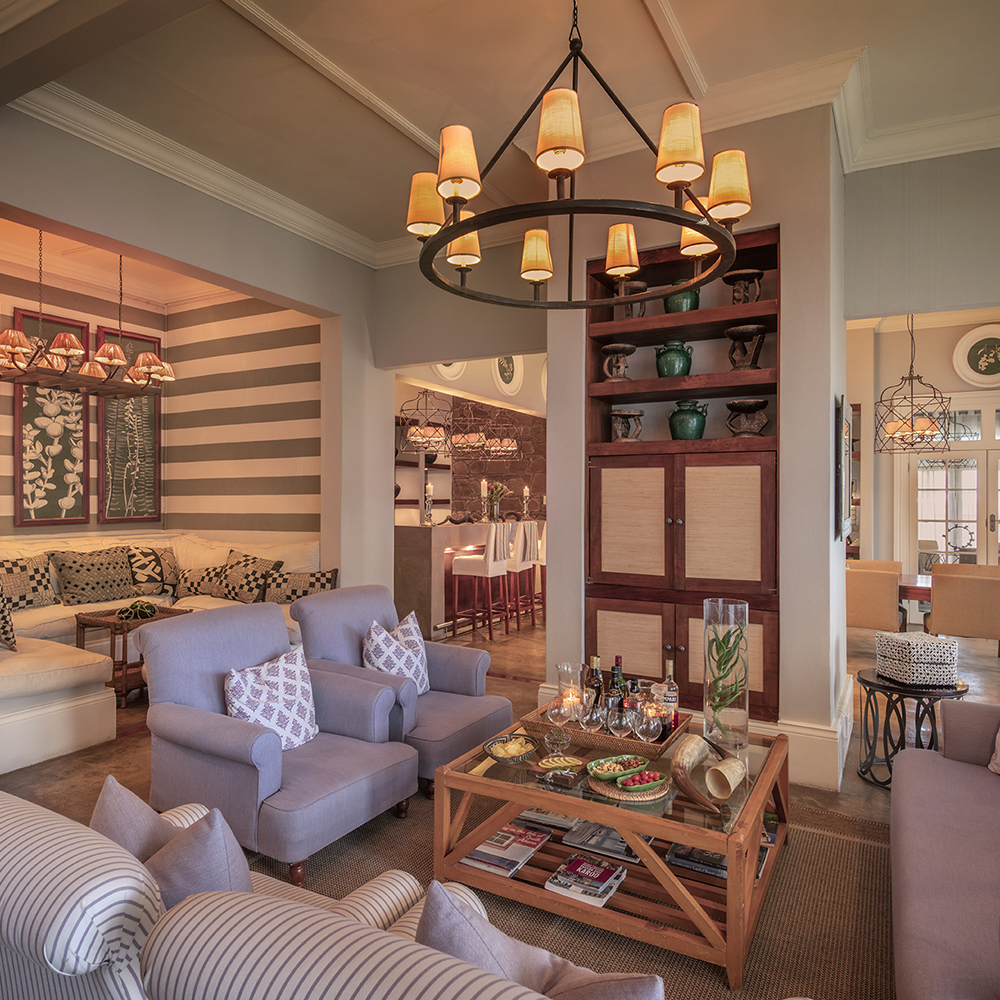 Included:
fans and heater panels in every room
terrace and garden
WiFi Internet and cable TV
DVD player and an armed response alarm system on both levels, with surround sound system and air conditioning/central heating in the living and dining areas of the House.
Minimum 3 nights stay
Reviews
Thank you, Voyemo. I had a fantastic time in South Africa and Zanzibar because of you. After a first proposal, Riccardo took time to understand my style of travel and planned it for me. The choice of hotels was exquisite, and the travel design was on point. All along with my trip, Riccardo made sure I was enjoying it and that everything was ok. Do not hesitate and travel with Voyemo

Per la seconda volta abbiamo organizzato una vacanza con Voyemo: questa volta in Toscana, nel favoloso Resort "Borgo I Vicelli". Appena rientrati! Un'altra meravigliosa avventura. Ciò che fa la differenza è che Voyemo riesce nel cogliere l'indole di viaggio dei clienti, delle loro famiglie, riuscendo a creare esperienze indimenticabili per tutti, adulti e bambini. Grandi!

We just finished what turned out to be an amazing 2 week stay in Florence and the surrounding areas. Where to begin…Riccardo made our time there a true Italian experience without any glitches. We were able to discover a few real treasures of the Florentine and Tuscan offerings.

Anfang Juni waren wir für eine Woche in der wunderschönen Unterkunft in der Altstadt von Ostuni/Apulien/Italien. Exklusive Wohnung inmitten der historischen alten Gemäuer mit einem fantastischen Blick!!! Von der Terrasse aus sieht man das Meer und die lange Küste - einfach nur traumhaft. Die Wohnung ist durch ihre Bauweise und Gewölbe immer kühl und angenehm, sodass wir auch in heißen Nächten immer gut geschlafen haben. In der Nähe befinden sich viele tolle Bars, die romanische Kirche, die Piazza Sant'Oronzo und die ansässigen Dorfbewohner sind stets gastfreundlichen und für ein Gespräch sehr offen. An einem Vormittag hatten wir auch einen privaten Fotografen dabei, er hat uns begleitet und wunderbare Bilder von & für uns gemacht. Das Ganze wurde durch Voyemo organisiert und hat reibungslos geklappt. Dank Riccardo hat es uns an nichts gefehlt, es war alles perfekt organisiert und wir fühlten uns von Anfang an sehr wohl! Jederzeit wieder mit Voyemo - GRAZIE MILLE Ric 😉