Tours in Jordan
Dive into the Magical Kingdom of Jordan with the Help of Voyemo
Stunning desert dunes and sacred mountains, ancient villages built in stone, and Bedouin campsites. Hiking into the Holy Land, getting into the wonders of Petra, and disrupting the therapeutic advantages of the Dead Sea. What else are you looking for regarding your next bespoke Middle Eastern experience?
Jordan has long been known as an oasis in the desert – and rightly so! This arid land invites you to open your angle of sight and set your mind free, offering not only amazing scenery but also rich cultural experiences. From archeological escapes to food tours featuring local delicacies, from camel riding or falconry hunting to spas and luxury desert stayings.
Jordan is a safe place to travel – the locals are warm-hearted people who take great pride in their culture, making visitors feel welcome.
Our Custom Jordan Must-See & Do Tours
Tours and Experiences in The Dead Sea
Why not take a dip into one of the many mud baths scattered along shorelines?
Luxury Spas: take advantage of the healing properties of the Dead Sea
Voyemo brings you to the best hotels and luxury resorts with spas by the coast of The Dead Sea. Find some peace admiring beautiful views before taking a refreshing plunge into crystal clear waters below! At the lowest point on planet earth, – 417 meters below sea level, start by relaxing while floating on top of this buoyant saltwater lake – something you can't do anywhere else! Then regenerate your body with hot springs and traditional mud applications. Its therapeutic properties come from minerals such as magnesium, potassium, and calcium, which work against pain and cellulite. Try out the exfoliator power of salt scrub, the dead sea face wash, and other skin treatments. Enjoy the benefits of the salts through mud soaps, creams, oils, cleansers, and facial serums.
Adventures nearby the Dead Sea: Archeology and Historical Tours
In Jordan, close to the Dead Sea you can visit Madaba and Mount Nebo, the baptismal site of Jesus, the natural springs of Ma'in and Wadi Mujib, the latter via two different routes: the Ibex Trail (in winter) and the Siq Trail (in summer). Actually, many hiking trails between Jordan and Israel depart from this region. To combine "Jordan and the Holy Land" in your tour, you could take a small hiking excursion: after reaching nearby Mount Sodom, explore the ancient ruins dating back thousands of years. Then hike up on the trail of Bible stories in places like David's Waterfall and David's Stream. Move along the wadis, the rivers, among canyons (Nahal Dragot), caves, and pools of crystal-clear water (Nahal Arugot). A few kilometers away from the Dead Sea you can reach cool archeological sites like Masada National Park; Qumran National Park; Tel Jericho; Jericho Herod's Palace; Qasr al-Yahud; Ben-Gurion's Tomb; Herodion Park; Oasis of Jericho.
Al-Salt, once the most important trading settlement of the region, is located 30 km west of the capital Amman, It's rich history is dating back to the Iron Age and it has been inhabited by various civilizations including the Romans, Byzantines, and Ottomans. One of the city's most distinctive features is its well-preserved Ottoman architecture of the late 19th and early 20th centuries, when the city was an important administrative center in the Ottoman Empire. These buildings are characterized by their yellow limestone facades, arched windows, and intricate balconies.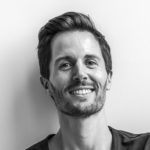 Live the best of Jordan with Voyemo
Can't wait to visit Petra? Contact us and we will plan the most amazing bespoke Jordan experience for you.
The Desert Landscape: Wadi Rum's Vast Red Dunes and Jordan Desert Castles
No way you can miss Wadi Rum. The "Valley of the Moon" is one of the most alien places on earth, where episodes of the Star Wars saga were filmed. This desert hosts spectacular sandstone mountains in whose ravines and caves man has always found shelter. Thamudic, Nabatean, and Islamic cultures have left signs here.
Let's have a look at the experiences and activities you can do in Wadi Rum and the Eastern Desert.
Adventures nearby the Dead Sea: Archeology and Historical Tours
Left by those who lived here since 10.000 BC, petroglyphs are images carved into rocks or boulders using sharp stones or bones. Petroglyphs in Alameleh and Anfashieh often depict animals (gazelles, camels) but also include symbols like sun discs. Some of them were used to indicate water sources nearby. Inscriptions range from simple names etched onto walls up to complex stories describing battles fought between local tribes hundreds of years ago!
Camel Riding: Rocky Canyons, Sandy Dunes and Villages
Explore the majestic deserts of Wadi Rum on the right vehicle – the camel! Start from the village of Khazali, traversing across rolling dunes or exploring narrow canyons. End up in the heart of Umm Fruth Rock Bridge with the late afternoon light, surrounded by towering sandstone cliffs. Do not forget your preferred optics and cameras – there are plenty of opportunities for photo ops along the way!
Climbing on the Rock Formations
Climb some of the world's most unique rock formations. Both Jebel Burdah Rock Bridge and Um Fruth Rock Arch offer 5b+/6a routes for experienced climbers who want to take on something challenging but not too difficult. An exciting experience is also climbing inside the canyons. There are hundreds of routes both for beginners and experts alike; grades range from 4c upwards. Jebel Khazali Mountain boasts multiple peaks offering numerous climbs ranging between 4b–7c grade.
Wadi Rum Jeep Tours
Starting outside Wadi Rum village, hop into jeeps to drive along winding roads and hidden Bedouin villages. Get a chance to observe unique wildlife – such as ibexes and foxes. The jeep caravan will make stops at popular sites including Lawrence Spring and House; Jebel Umm Ishrin panoramic views; Khazali Canyon ancient Nabatean carvings; Umm Fruth Rock Bridge; Al Ramal Red Sand Dune; Mushroom Rock.
Star Gazing in the Immaculate Desert Landscape
If you're looking for something more relaxing, then why not try star gazing? With no light pollution around, Wadi Rum is one of the best places in the world where you can see stars like you have never seen before. Thanks partly due to its clear night skies but also because there are very few people living nearby, noise or disruption from modern life are very limited. Camping in the desert and sleeping under the stars is a not-to-miss experience.
Desert Castles Tours
Between Amman and Wadi Rum, in the Eastern desert, several ancient castles are scattered throughout the arid landscape along ancient trade routes. They were built during the first major Islamic dynasty, in the 7th to 8th centuries. Each castle has its own unique story to tell – from tales of battles between crusaders and Muslims during medieval times to stories about royal families. These castles feature intricate frescoes, mosaics, and carvings. Their architecture is a blend of Roman, Byzantine, and Islamic styles, showcasing the transition between these major cultural influences. The most beautiful desert castles in Jordan include Qasr Amra, near Azraq oasis, with its intricate frescoes. Moving south towards Madaba town we find Azraq castle, then Karak Fortress. Finally, there's the Shobak fortress near the Dead Sea, boasting beautiful Islamic-style architecture.
A Journey to the Origins of Civilization: Tours in Petra
Located in southern Jordan, Petra has been inhabited since prehistoric times and was once an important trading center on the Silk Road.
Petra's Siq and Al Khazneh Walking Tour
Walking freely with an experienced guide is the best way to visit Petra's Siq, with sandstone walls and polychrome veins. The narrow gorge that leads into the city will lead up to Al Khazneh (the Treasury), passing by Petra's impressive monuments such as The Street Of Facades, and The Royal Tombs. Admire the Al Khazneh structure and decorations carved from rock by Nabataean artisans more than 2,000 years ago.
Horseback or Camel Rides in Petra
Stop around various sites within Petra including Obelisk Tomb or Triclinium Tomb, enjoying breathtaking views from atop your animal. From these heights, you will have a vantage point to admire monuments like Ad Deir Monastery; Street of Facades; Royal Tombs complex.
Rock Climbing Tours in Petra
For those who feel adventurous, there are also rock-climbing tours available throughout many parts of town offering participants stunning panoramas from high above ground level!
Balloon Ride Experience
Fly over Wadi Araba valley for breathtaking views across this stunning landscape. Hot Air Ballooning starts early in the morning offering visitors a spectacular bird's view of this magical scenery.
Little Petra Bedouin Dinner
Little Petra (Siq al-Barid) is just a few km away from Petra. Why not join one Bedouin dinner there? Traditional Jordanian cuisine cooked over open fires is exquisite! Begin with freshly baked pita bread accompanied by zaatar, hummus, tahini and labneh served alongside olives and pickles. Next up is a selection of hot mezze platters – kibbeh (meatballs), falafel, and grilled vegetables. The main course features succulent lamb kebabs cooked over open flames. Baklava or knafeh (cheese pastry) are served with tea or coffee. The dinner goes on alongside local music performances plus lots more fun activities such as henna painting & storytelling sessions.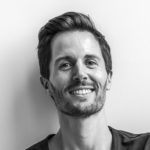 Live the best of Jordan with Voyemo
Experience the Real Traditional life of Jordan Souks with Voyemo.
Write directly to the Team and Get Ready to leave!
Amman Tours
While in Amman, Jordan's capital city with Roman ruins and vibrant markets, you have many things to do.
Get the Best of the Luxury Spa Treatments
The people of Jordan have a unique approach to body care and personal well-being. Take a spa treatment at one of the luxurious hotels in Amman. Get personalized massages, and facial and body therapies embracing soothing luxury and rejuvenation. Pools, lounges, steams, sauna rooms, and fitness centers are at your disposal.
Take Part in Traditional Amman Market Tours
Get carried away by ​​Souk el-Khodra scents, looking for fruits, vegetables, and spices. Move to Souk Jara for the seasonal summer market on Rainbow street, where local artists and artisans sell their products. Live the experience of Souk el-Joma'a, which opens on Thursday afternoon, stays open all night, and closes on Friday evening. If you are a fan of vintage or second-hand clothing, this is the place for you!
Be delighted through an Amman Luxury Food Tour
After the markets, enjoy a traditional or contemporary meal at a high-end restaurant, such as Al Quds, Fakhr el-Din, Levant, La Capitale, or Tawaheen Al Hawa. In your custom private tour of Jordan, we can provide a unique food experience to help you avoid the crowds and taste only the authentic flavors.
Stroll around the Streets with a Personal Luxury Shopper
When it comes to bazaars and precious things, having a local personal shopper for your trips down Rainbow Street or Souk Jara Market could be a game changer to get deals on clothes, artworks, handmade crafts as well as items sold in food stalls. Then you can move downtown to the Jewellery Quarter (the Gold Souk), with exquisite designs in gold, silver, and precious stones. For more contemporary options, consider heading over towards Sweifieh district which offers its selection of fine jewelry outlets including top brands like Cartier & Tiffany & Co. Finally if your heart desires nothing but luxury then Abdoun Mall is worth visiting.
More Jordan Tours you might know
Archeology
A plunge into Greco-Roman Jordan in Jerash
Do not miss Jerash – a Greco-Roman archaeological site packed with incredible monuments. From the colonnaded streets to the North Theatre and the Temples of Artemis and Zeus, the state of preservation of ancient Gerasa is truly incredible.
On the trail of Christianity: Mount Nebo and Madaba
Hike up to Mount Nebo, enjoying amazing views over both Israel & Palestine from 800 meters of altitude. This place holds significant spiritual importance, being associated with Moses' final resting place before his death according to Jewish and Christian traditions. Then move to Madaba to visit the oldest mosaics in Jordan, the Madaba Mosaic Map that dates back to 542 AD.
Nature
Hiking and Canyoning The Siq trail at Wadi Mujib Biosphere Reserve
While in the Dead Sea do not miss this unique trail mixing hiking and canyoning. Climb the bed of the Mujib River from its mouth to reach a hidden waterfall with a pool below.
Scuba Diving into the Red Sea
There are 14 diving sites in Aqaba. Start by getting in touch with the local flora in First Bay (-30 m), a long reef home to Fire coral, Acropora, angel fish, butterfly fish, lyretail grouper, big broom tail wrasse and blue surgeonfish. If First Bay is good for snorkeling in the right side area, the Rainbow reef and the Eel Garden are perfect for apnea diving. The Cedar Pride shipwreck is one of Jordan's most famous dives. The Japanese Garden is the scuba diver's Jordan paradise, but also the Blue Coral site (-50m) is worth the visit.
Dana Nature Reserve: Biosphere Hiking Trails
For those who enjoy hiking and trekking at a medium-difficult level, the Dana Nature Reserve offers a unique landscape. Here you will meet the people of the Ata'ta tribe – they are the native inhabitants of the Dana Reserve, whose original settlement in the area dates back more than 6000 years.
Culture
Traditional Bedouin Culture Workshops in the Desert
Take part in workshops to learn traditional Bedouin skills: Bedouin wool weaving for dresses; carpets weaving; ceramic and pottery experience; sand-art crafting; cooking delicious local dishes.
General Travel Tips to Find out the Best of Jordan
Ok, I'm in, but… when is the best season to go? Is it worth planning a vacation there on my own? Let's find out!
The best time to visit Jordan? Most travelers tend to pick Spring (Mar-May) or Autumn (Sept-Nov). Mild weather conditions allow you to explore every part of the country. Depending on where you plan to travel, summer months might still work. Since temperatures drop significantly at higher elevations, focusing on the Highlands in the Western part of Jordan could be a valid option.
Why Choose Voyemo Bespoke Experience
Even if it may seem easy to organize a nice vacation to Jordan autonomously, getting in touch with the locals remotely is sometimes hard.
Those who are looking for the uniqueness of true local experiences – beyond the circuits of mass tourism, should ask for the help of Voyemo.
We'll design your custom Jordan travel plan, including unique visits and luxury experiences according to your desires.
We can include Egypt, Israel, and other optioned countries in your plan.
Just think about relaxing in a luxury villa or private stay in the countryside and enjoying Jordan's most beautiful landscapes.
Reviews
Voyemo // Riccardo were absolutely fantastic in my search for a wellness escape. I stumbled across their site via Google. After sending Riccardo some details of what I was after I had a shortlist of incredible options in no time. Riccardo was incredibly helpful, knowledgeable and so easy to deal with. I had the most beautiful stay in Mallorca and couldn't have asked for anything more.

Voyemo and Riccardo created a beautiful itinerary for us that included our dog to Italy. They nailed all the details for it to be pet friendly! We enjoyed it very much! It was all very amazing! Thank you Voyemo and Riccardo!

The Voyemo Team made us an unforgettable holiday experience in Crete. It was a pleasure talking to theses guys and plan things around our long weekend trip. The place they offered was far beyond expectations and we loved the local vinery in that small village. Keep on going guys and talk to you soon for our next journey around September!!

We, two friends in need of some time off and relaxation stumbled across Voyemo in our search for a wellness/fitness holiday. We had both extensively looked for days and hours, trying to find a retreat early June, when Europe was only just slowly opening up. We provided Voyemo with our wishlisht on Friday late afternoon and had two proposals over the weekend, on Monday morning, meeting all of our wishes. On Zákhynthos we enjoyed a tailor-made program with daily yoga, tai-chi, pilates and fun private guided sports tours such as Kayak and SUP to the island's landmarks, yet avoiding the big crowds. We were so very well looked after in every step of the way! I wish we had known about Voyemo sooner! Highly recommend this agency!

Voyemo's Retreat in Zanzibar was a perfect combination of doing and being, but right doing and right being that energized and refreshed me. My professional life in the past year had been intense. I had the impression of having little time and no energy to engage my body in a dynamic way. When I did have time, it felt difficult to self-motivate and to choose by myself a suitable, consistent program. In the days of the Voyemo Retreat, I accomplished more than I expected. Under the highly-trained expertise of Dennis both as a yoga instructor and as a fitness trainer, my body grew stronger, more flexible, more dynamic. The deeper tensions in my body were softened by the therapeutic massages of Larissa. There was also time to enjoy the beauty of Zanzibar. The body loves attention, movement, relaxation and adventure. Voyemo's Retreat delivered it all and gave me a boost to make my own path to better health.

I had a great time in Peru with the help of Voyemo. The itinerary design and local guides are very professional. This is an outstanding travel design company and I would like to book my future trips with them.

We had an experience of a lifetime. Ricardo looked after every detail leaving us to enjoy a wonderful time. We look forward to using Voyemo on our future trips to Europe. Also our photographer, Christian, is a must.

Riccardo and his team at Voyemo are top class travel experts. They created the most wonderful tailor-made honeymoon through Italy for us this summer which included the most beautiful hotels and many fun and memorable activities as well. They made sure all of the hotels looked after us well and provided us with lots of tips along the way to make sure we didn't miss out on any good spots. The customer service is brilliant, nothing is too much for the team. We are so grateful to them for helping us create the best memories possible. We would highly recommend them for any luxury travel needs and will definitely use them again. Thanks so much! Anna and Marc

Thank you, Voyemo. I had a fantastic time in South Africa and Zanzibar because of you. After a first proposal, Riccardo took time to understand my style of travel and planned it for me. The choice of hotels was exquisite, and the travel design was on point. All along with my trip, Riccardo made sure I was enjoying it and that everything was ok. Do not hesitate and travel with Voyemo

I was looking to go away for a week to for some much needed restbite. I came across Riccardo's website. I gave him a call and he offered several suggestions that may be suitable. He was travelling during these times but this didn't stop him from getting back to me and emailing me the relevant details when he was able too. I chose the island of Ios in Greece and had a wonderful time. They staff were very friendly and helpful. It was a lovely hotel and resort. Riccardo arranged my ferry and made sure I had all the right details and was at the end of the phone if I got stuck. I did need to message him a couple of time whilst I was there with some queries and he always got back to me quickly and efficiently. Riccardo is friendly and helpful and the organisational skills of his company have been very helpful and a blessing especially during COVID new rules and regs. I would recommend using Riccardo if you just want to go somewhere and leave the details up to him.

Riccardo was absolutely great to work with. He planned an amazing adventure for my sister and myself through Ecuador and the Galápagos Islands. All the details were sorted and we had absolutely nothing to worry about on the trip except to have fun. I definitely recommend working with his expertise when planning any adventure!

Thank you Riccardo for the incredible Support! We've had one of the best times of our Lives!! Planning a Honeymoon/10th Anniversary is definitely not the easiest ?! We were so excited and keen to get it just right. After extensive research, we came across Voyemo, and decided to give them a go... Riccardo and his team were so knowledgeable and resourceful about the best places to visit. You gave us honest opinions about destinations and even reminded us Hurricane Seasons at certain destinations which could have been a major barrier. You put so much passion in the service you offer to clients and you make each journey person-centered! You were so patient and cooperative even when we got confused and came up with all sorts of ideas ?. We finally went with Singapore and the Maldives! Best decision ever!!!!! Riccardo made sure our transports were prompt to avoid any delays or having to wait at airports. Riccardo was kind enough to offer us list of places to visit and best rooftop bars in Singapore! In short, We've made Singapore a second home in the near future, that's how much we Love SG! The Resort in the Maldives Riccardo advised us to choose was Bliss! We made family with everyone on the Island and had the best Holiday by Far!!! Thank you Riccardo for going above and beyond to ensure we had the perfect Anniversary Holiday! Looking forward to you planning so many other getaways in the years ahead.. Love from Emmanuel and Abi

We just finished what turned out to be an amazing 2 week stay in Florence and the surrounding areas. Where to begin…Riccardo made our time there a true Italian experience without any glitches. We were able to discover a few real treasures of the Florentine and Tuscan offerings. It was like opening a gift around every corner and every day. Riccardo was able to help us plan every detail so that we had no stress…for us everything flowed so easily…although we know Riccardo was hard at work 'behind the scenes' ensuring that all our expectations were surpassed! He was courteous enough to meet us at the airport in Florence with a private transport to our luxurious hotel in the Oltrarno district where we found a beautiful bottle of Chianti Classico waiting for us, a perfect way to unwind after the long journey. During our stay, Riccardo was the perfect blend of host, friend, and expert adviser. He allowed us our space and let us choose how busy or not we wanted to be. In Florence, he organized a tour of the Vasari Corridor (so interesting!), an evening of fine wine and aperitif, a sunset tour by private car to piazzale di Michelangelo and San Miniato al monte, an evening opera outdoors at nearby Fiesole, and a day trip to San Gimignano (also by private car). In San Gimignano we had dinner at an amazing Tuscan Osteria and we were able to stay in the town late into the evening, eating gelato, walking, and talking. I highly recommend this, because San Gimignano is magical after the dinner hour…all the crowds of tourists leave by bus and you can really feel the true spirit of the town in those later hours. He also introduced us to several (non-tourist) bars, gelaterias, and restaurants in Florence, all the while entertaining us with the history of all that we were seeing. He is so knowledgeable and we loved to listen to him speak Italian as we are trying desperately to learn this lovely language. He also speaks perfect English for those that need it! We are so happy that we had these two weeks and that we had Riccardo's assistance. With his help our two week vacation was truly maximized because we avoided the time consuming and sometimes expensive blunders that we usually make on our own, and we learned so much about Florence, the art, the history, the food, the wine… We feel as if we floated through time into another world. We returned home completely relaxed and we are dreaming and planning our return!

Riccardo is the travel agent anyone would love to work with: caring, precise, passionate and on time. Riccardo and i connected through mutual followers online. Working with him has been one of my highlight of 2022. If you are planning a trip anywhere in the world and are looking for a stress and hassle-free agent contact Riccardo that will taylor your trip planning an amazing and customized vacation for you. Can't wait to collaborate again!

My girlfriends and I took part to the tennis camp organised by Voyemo in Sicily and loved it. The organisation was impeccable, the hotel gorgeous, the food delicious and the David, our tennis couch, outstanding. Highly recommended.

I had a great time in Peru with the help of Voyemo. The itinerary design and local guides are very professional. This is an outstanding travel design company and I would like to book my future trips with them.

欧州は6回目ですが、初めてのイタリア旅行でしたし、イタリアは特にかなり見どころ満載でガイドブックだけでは判らない事が多かったので、思い切ってネットで見つけたリカルドさんにお願いしてみました。 見知らぬ人でしたし最初は少々不安でしたが、やり取りしているうちに人柄が伝わって安心してお任せ出来ました。 ベニス、ベローナ、フィレンツェそしてローマでの2週間滞在のホテル、電車での移動、車の送迎、ツアーガイド、オプショナルツアー、PCR検査の予約まで、航空券以外は全て手配していただきました。 特にホテルは立地の利便性、サービスなどは実際その場に行ってみないと判りませんし、リカルドさんのお勧めは全て大正解でした。 その他にもレストランのお勧めもして頂き、フィレンツェ滞在中は郊外のワインテイスティングも体験しました。 それとベニスとベローナでは、それぞれ日本滞在経験のあるイタリア人の方々による日本語でのツアーガイドも手配していただき、素晴らしい体験でした。 リカルドさんはヨーロッパ全体に広い知識と経験をもってらっしゃいますので、次回はギリシャ、もしくはポルトガル旅行をまたお任せする予定にしています。

I contacted Voyemo to design a small getaway I wanted in October. In the midst of Covid outbreak, they found the perfect solution close to my home, in an amazing hotel, with top services (massage, personal trainer spa) at a super good price. They were caring all throughout the process and answered every question I had with reactivity. I cannot recommend enough. I even already booked my next trip with them for next year.

Riccardo at Voyemo did a fabulous job planning and coordinating a trip of a lifetime to Italy for me and my husband. They did an incredible job pulling everything together, and provided guidance and updates along the way. Additionally, Riccardo worked with travel plans I already had, and efficiently navigated around various conflicts and travel needs. I will definitely partner with voyemo in the future for any big trips I have coming up!

An Amazing Experience All Around Riccardo and Voyemo helped us plan our trip to Sicily and Lisbon. The trip was incredible, but the whole experience was more than we could have ever expected. First, even as we were just planning our trip, Riccardo put together possible trip ideas for us based on our budget. After we picked the location, he made recommendations for excursions to enhance our trip. He met with us multiple times in the process and was always attentive and responsive. When an issue came up with one of our excursions, he contacted us quickly with two options to help us replace it quickly and seamlessly. Even after we took off, Ricardo stayed in contact regularly to make sure everything was going as planned. When we had problems with the airline (unrelated to anything Voyemo was responsible for) Riccardo was messaging us in real-time, to make sure we okay and coordinating with our accommodations and transports. Every partner and connection they had went above and beyond anything we could have possibly hoped for. Each hotel/inn/resort took amazing care of us, but it was more than that. His contacts were genuinely lovely people, and they all were determined to ensure we had an amazing vacation. I cannot recommend Voyemo highly enough. They are skilled, generous, and most importantly kind. We had an experience we will never forget.